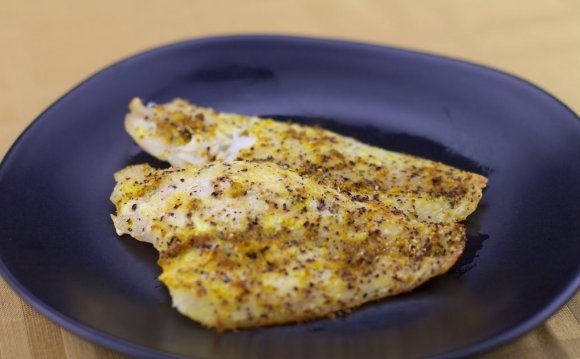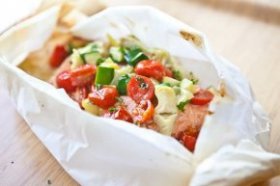 This is a dish for my bachelor brother, Jay, who lives alone and has those awful working hours only doctors on-call could endure. Sure, it looks glam on Grey's Anatomy, but I honestly don't think he's romping in the supply closet. Or at least I don't want to think that.
Simple, flexible recipes with little clean-up are the type of recipes that I think Jay would appreciate and this one is from Cooking Know How cookbook by Bruce Weinstein and Mark Scarbrough (they have a blog called Real Food Has Curves). Baking fish in parchment paper packets is so incredibly easy, almost foolproof for cooking novices.
Clean up is as quick as crumpling the paper and tossing it away.
Co-author Mark must have had burning ears, because as I was typing this column out, he had sent me an email gushing about their new book that's hitting the shelves in a few days, "Ham: An Obsession with the Hindquarter, " which they describe as "a hymn to backsides." I'll be sure to test a recipe and share with you all as soon as I get a copy in my hands.
Yum
Servings: Prep Time: Cook Time:
recipe adapted from Cooking Know How by Bruce Weinstein and Mark Scarbrough
You can use any type of fish that you want. I cooked with salmon, and the only thing you need to know about baking salmon is that you might find perfectly safe, but unsightly white protein specs once it's cooked. It's a natural occurrence when you bake salmon, so don't worry if you see it! I'm giving you the recipe amounts for one, but this is a very flexible recipe. If you have 2 people, then make 2 packets.
Ingredients:
Two 16-inch parchment paper sheets (or tin foil)
2 rosemary sprigs (or cilantro or parsley or thyme)
One 5-6 ounce skinless fish fillet
1/2 cup diced zucchini
3 cherry tomatoes, halved
2 small artichoke hearts (canned) quartered
1 tablespoon dry white wine
salt and pepper
squeeze of fresh lemon juice
Directions:
1. Preheat your oven to 450F.
2. Lay one parchment paper over another, long side of the paper horizontal. Lay herb sprigs in middle of the parchment. Season fish on both sides with salt and pepper. Lay fish on top of the herb sprigs. Spoon the zucchini, tomatoes and artichoke hears over the fish. Season the vegetables with a pinch more of salt and pepper. Pour the white wine over everything.
3. Seal the packet closed by rolling and crimping the long sides together over the fish and vegetables. Then roll and crimp the ends closed so no steam can escape. Place on baking sheet.
Source: steamykitchen.com
RELATED VIDEO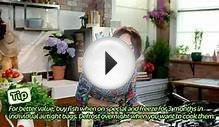 Baked Fish Recipe Provencal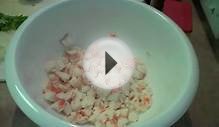 Video Recipe For Crabmeat Stuffed Flounder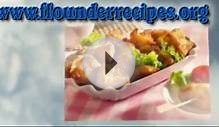 flounder recipes
Share this Post