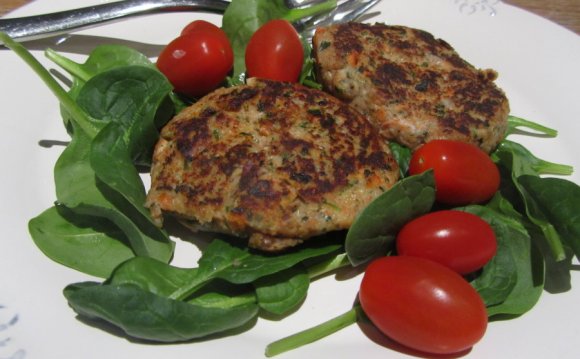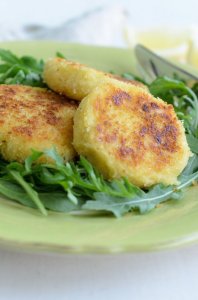 July 1st is Canada Day! It gives me great pleasure to share some reminiscences of my beautiful adopted country and celebrate the day with you. This year will be Canada's 147th birthday. Having grown up in India and lived in England, I always forget how young Canada is. As an immigrant, its certainly been a struggle sometimes; however, my life in Canada has also been amazingly rewarding. As time goes by, I've found my Canadian voice and have experienced the country in its myriad guises.
It's hard to describe Canadian food culture, as Canada is incredibly diverse. Different immigrant groups, along with aboriginal or native people have defined the culture and cuisine of this vast country, and to claim any one type of food as "Canadian" is erroneous.
I was chatting with my mother-in-law about this, and she talked about her time growing up on a small farm in the prairies. Everything was based around farming, and people celebrated food that was fresh, local and seasonal. It's interesting that people here are now going back to seasonal and local foods while adding their own touch to their dishes. As my mother-in-law put it, ". She is a wise woman.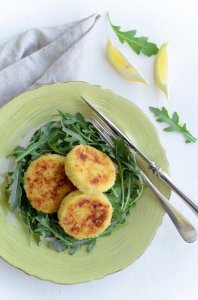 When I was trying to find a recipe that epitomized what I believed about Canadian food, I went back to one of my earliest Canadian food memories (and yes, Bloody Caesars were included too). I love these Acadian salt cod fish cakes. Fish cakes were, surprisingly, also a staple for me growing up in India, as I grew up on the West Coast. My (faint) Portuguese heritage meant that salt cod featured fairly heavily in our cuisine, and we had Goan-style fish cakes, or Fofos, on a regular basis.
Acadian cuisine is local to Maritime Canada, and salt cod features heavily in it. These simple, elegant fish cakes are packed full of rich flavor, and represent what Canadian food is all about. As we Canadians come together to celebrate Canada Day, we bring together all our collective experiences and world views, and the one thing that unites us is our pride in our beautiful country. And truly, that is worth celebrating.
Happy Canada Day! (Eh!)
Makes 16 to 18 cakes
250 grams (about 9 ounces) boneless salt cod
1/2 yellow or white onion, diced fine (4 tablespoons)
3 medium potatoes, chopped into chunks (around 500 grams or 17 ounces)
2 teaspoons fresh lemon thyme, leaves picked and chopped
2 large eggs, beaten separately
2 tablespoons all-purpose flour
Salt and pepper, if required, to taste
1 cup panko crumbs (or dry breadcrumbs)
Neutral cooking oil, to shallow fry
A small handful of arugula, to serve
Lemon wedges and mayonnaise, to serve
Place the salt cod in large bowlful of cold water for at least 12 or up to 24 hours, in the refrigerator, changing the water every 8 hours. Drain and shred finely, making sure there are no pin bones.
Source: www.thekitchn.com
RELATED VIDEO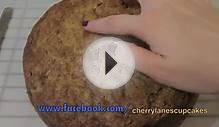 Best Banana Cake/Cupcake Recipe!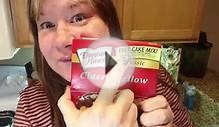 Banana Pudding cake — Best Recipes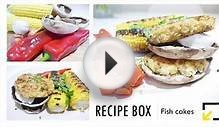 RECIPE BOX | Fish cakes
Share this Post