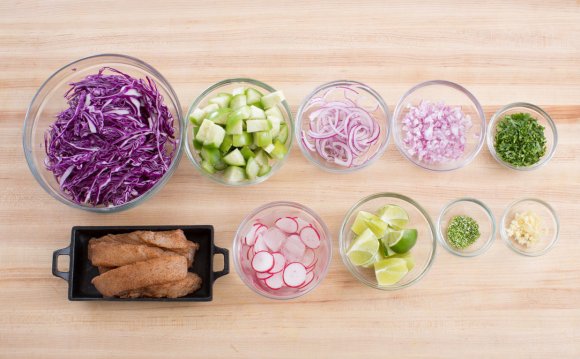 today! Two treats really.
A few months ago, Jorge and I went on a hunt for the best battered fish taco in San Diego. Given the massive amount of fish taco options available, we decided to start our search by polling friends, family and fellow foodies about their favorite spots for fish tacos. This poll resulted in these top 3 restaurants/trucks (also vetted on Yelp): Mariscos Alex, TJ Oyster Bar and Oscar's Mexican Seafood. After we found a favorite fish taco, I then made my own Crispy Fish Taco recipe paired with a spicy Chipotle Crema. This week, I'm sharing my pick for the best fish taco in SD plus my fish taco recipe over on Salt & Wind, a food and travel blog by Aida Mollenkamp. Continue reading for photos from the hunt plus links to the winner and recipe.
Let me start by saying that this was one of the tastiest "assignments" I've ever been on. I love crispy fish tacos, and all three spots did not disappoint. Here's the criteria I had in mind when tasting each taco (more details here):
Authenticity
Flavor
Fish-to-Batter Ratio
Texture
Blow Out Factor
Fillings-to-Tortilla Ratio
Sauce selection
Our first stop was Mariscos Alex in City Heights:
Next we went to TJ Oyster Bar in Bonita: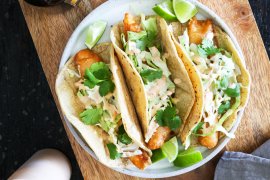 Finally, Oscar's Mexican Seafood in Hillcrest:
Now, on to my fish taco recipe. This recipe starts with strips of cornstarch-dusted, air-dried tilapia dipped in beer batter and fried to puffy, golden perfection. The crispy fish is then placed in a warm corn tortilla and topped with crunchy cabbage, bright cilantro and a healthy squeeze of smoky crema infused with chipotle in adobo and lime juice. If you love fish tacos as much as I do, then you will absolutely love this recipe. I should mention it also gets a Mexican seal of approval (provided by my Mexican boyfriend) :)!
Crispy Fish Tacos with Chipotle Crema
Author: Brandon Matzek
Recipe type: Dinner
Serves: 4 to 8
Ingredients
For the fish:
2 pounds tilapia fillets
3/4 cup cornstarch, divided
1 teaspoon baking powder, divided
Kosher salt
1/2 - 3/4 cup all purpose flour
1 cup beer (preferably Mexican)
For the chipotle crema:
2/3 cup Mexican crema (or sour cream)
1/3 cup mayonnaise
3 chipotle chiles in adobo sauce
2 tablespoons freshly squeezed lime juice, plus more to taste
For the tacos:
Vegetable, canola or peanut oil, for frying
Corn tortillas, warmed in a skillet
2 cups shredded cabbage
Lime wedges, for serving
Cilantro leaves, for serving
Source: www.kitchenkonfidence.com
RELATED VIDEO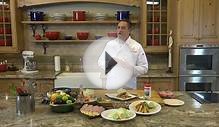 Marketon Recipe - Crispy Baja-style Fish Tacos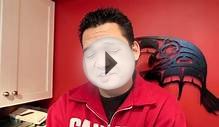 Crispy Fish Tacos with Fresh Salsa - Easy Fish Taco Recipe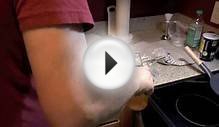 Crispy Fish Tacos Recipe / Tacos de Pescado
Share this Post