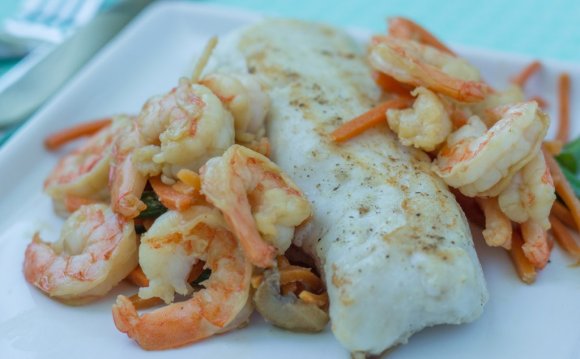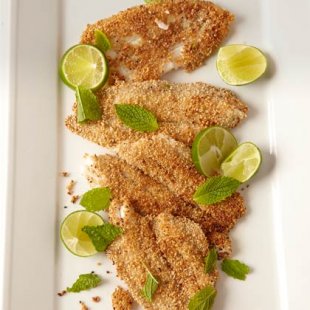 Preparation
1. Preheat oven to 200°F. Sprinkle the fillets with salt and pepper. Put the sesame seeds on a plate and dredge the fillets on both sides, pressing the seeds gently into the fish.
2. Heat 2 tsp each sesame and vegetable oils in a large nonstick skillet over medium-high heat and add 2 fillets.
3. Adjust the heat so the fish sizzles but doesn't burn. Cook until seeds on the bottom are toasted and top begins to turn opaque (2-3 minutes). Then carefully turn the fillets to cook on the other side (1-2 minutes).
4. Transfer to an ovenproof plate and keep warm in the oven. Repeat with remaining fillets. To serve, garnish with mint; serve with lime wedges.
Crisp Sesame Fish Fillets deliver a crunchy crust thanks to the sesame seeds which provide a source of healthy fats.
Yield: Makes: 4 servings (serving size: 1 fillet)
Nutritional Information
Calories per serving:
270
Fat per serving:
20.2g
Saturated fat per serving:
2.7g
Monounsaturated fat per serving:
6.8g
Polyunsaturated fat per serving:
9.2g
Protein per serving:
17g
Carbohydrates per serving:
7g
Fiber per serving:
3g
Cholesterol per serving:
51mg
Iron per serving:
3mg
Sodium per serving:
435mg
Calcium per serving:
201mg
Good to Know
Sesame seeds, a source of healthy fat, make a crunchy crust for this baked fish. Serve over a bed of whole-wheat couscous for fiber and healthy carbs.
Source: www.health.com
RELATED VIDEO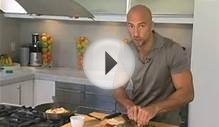 Team Beachbody VIP Recipes Parmesan Fish fillets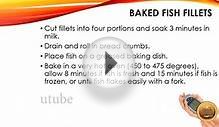 BAKED FISH FILLETS - Diabetic Recipes - Health - Easy to Learn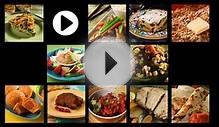 Fish Recipe - Parmesan Crusted Tilapia Fillets
Share this Post