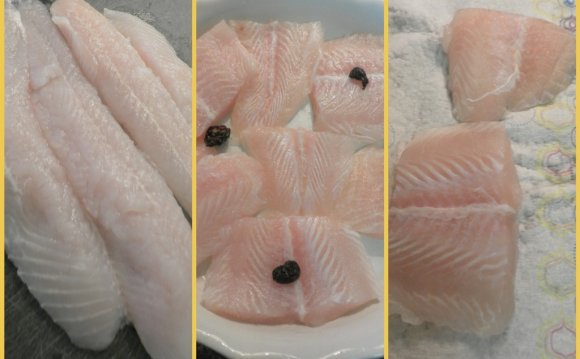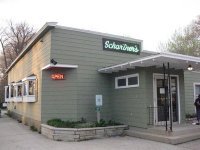 I recently came across a wonderful, light tasting fish perfect for a fried fish dinner and other uses. It's Swai and it's reasonably priced.
Way back in the long, long ago one of my favorite things was to go out for Friday night fish-fry. It was always 3 or 4 couples and we'd go to a place called Schartner's On the Shore just north of Sturgeon Bay, Wisconsin.
At this part restaurant/part-tavern we would enjoy the freshest, tastiest perch in the world. As owner Willie Schartner was fond of saying, "so fresh, it was swimming this morning." And it was true. The waters of SturgeonBay and Green Bay teemed with perch. At the time, the daily limit for sports fishermen was 100.

Oh but man, could Schartner's make some tasty perch. The place would be packed. Friday night fish fry is a long term tradition in Wisconsin and anyplace close to theGreat Lakes. You'd get 2 butterflied perch, slaw and fries for $6. Or you could get double perch for $8 or even triple perch for the princely sum of $10. I was usually good for double perch and occasionally I'd choke down a triple.
I haven't had a fish dinner in about 3 years. The price of fish has gotten just too damned high. I used to buy salmon every once in a while but that's gotten up to $11-$12 a pound. Even catfish is now .99 a pound. And you'll never, ever find fresh perch in Southern California—they never heard of it.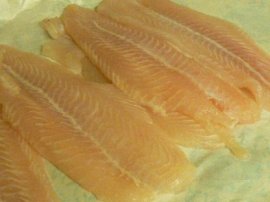 And I've fantasized about it. I drool every time Bobby Flay or Guy Fieri go someplace that serves catfish "po-boys" or fried catfish with hush puppies.
Then last week I saw an ad in our Stater Brothers weekly flyer. Some fish called "Swai". It was $2.99 a pound. And I asked myself, "Self, I wonder what Swai is?"
Ain't Google grand? I was able to find out what this fish is and actually get a whopping helping of TMI. According to ConsumerReports.org and the Monterey Bay Aquarium, swai is a fish native toSoutheast Asiaand is typically farmed.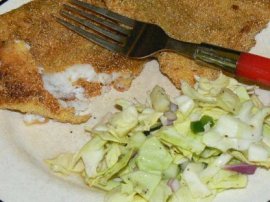 It's related to catfish and is part of the Pangasius family. "Swai is a white-flesh fish (typically available in fillet form) with a sweet mild, taste and light flaky texture that can be broiled, grilled, or coating with bread crumbs and fried…"
And that's what I wanted to do—fry it. And yep, it was good. Really good. Partly because it was cheap and affordable and partly because it's clean, white and very light tasting. There's almost no "fishy" taste and in fact, very little taste at all. Of course that means that it needs seasoning or sauce or something to give it flavor.
Source: www.cheap-bastid-cooks.com
RELATED VIDEO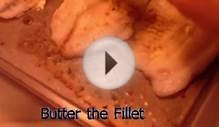 Easy Baked Fish Fillets Recipe (Under 2 Minutes)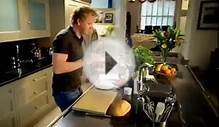 Gordon Ramsay Recipes: Herb-Crusted Fish Fillets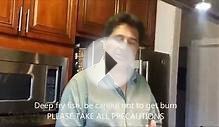 How to make Swai Fish Nuggets | Punjabi Style Deep Fry ...
Share this Post