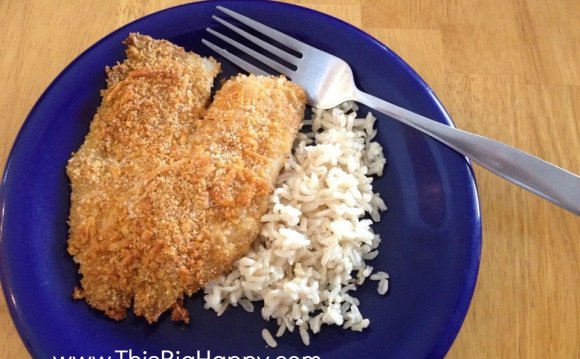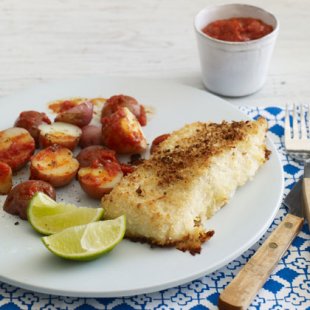 New Potatoes With Chipotle Ketchup
Preparation
1. Preheat oven to 450°. Soak fillets in buttermilk. Coat bottom of a 13- x 9-inch metal baking pan with 1 tablespoon of oil; set aside. Put panko on a plate; add salt and pepper, and mix well to combine.
2. When oven is hot, pull fish from buttermilk; let it drain. Dredge still-wet fish in panko, patting to make sure panko adheres, then lay fillets in the prepared pan; drizzle with remaining 2 tablespoons oil.
3. Bake fish in top third of oven for 8-15 minutes, depending on thickness of the fish; it will be crisp and golden on the outside and tender and opaque inside when done.
4. Serve 1 fillet on each of 4 plates with lime wedges and 1/4 of new potatoes and ketchup.
Prep Time:
Cook Time:
Yield: Makes 4 servings (serving size: 6 ounces fish plus 6 ounces potatoes with ketchup)
Nutritional Information
Calories per serving:
530
Fat per serving:
14.8g
Saturated fat per serving:
2.2g
Monounsaturated fat per serving:
8.9g
Polyunsaturated fat per serving:
2g
Protein per serving:
39g
Carbohydrates per serving:
62g
Fiber per serving:
8g
Cholesterol per serving:
66mg
Iron per serving:
4mg
Source: www.health.com
RELATED VIDEO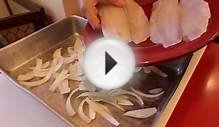 Baked Tilapia Recipe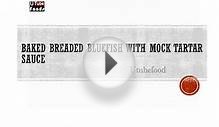 Baked Breaded Bluefish With Mock Tartar Sauce - Seafood ...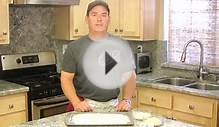 Breading for Fish - Fish Breading Recipe
Share this Post