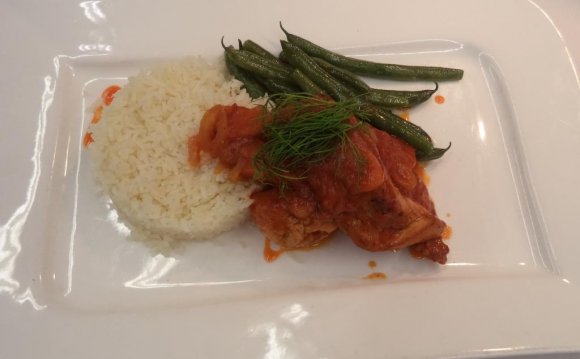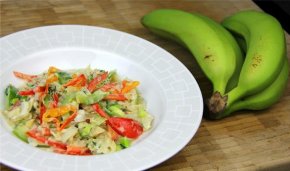 Rundown is yet another stew type dish where there are several variations as you make your way across the Caribbean. From the ingredients used to the technique, you'll find that as you go from island to island, you'll encounter subtle (delicious) differences. This recipe was shared with me many moons ago when I first came to Canada and I became friends with the only other Caribbean family who lived the the same apartment building we called home the early years in Hamilton. My friend's Jamaican grandmother was a general in the kitchen and from time to time she would share some of her secrets with me… she saw the curiosity in my eyes!
You'll Need…
2 cups prepared salted fish (Salted cod)
3/4 cup green bell pepper
3/4 cup red bell pepper
1/2 scotch bonnet pepper
1 tablespoon olive oil
1/4 teaspoon black pepper
1 medium onion
3 sprigs fresh thyme
1 cup coconut milk
2 pimento berries (optional)
2 scallions (green onions)
Note: remember when handling scotch bonnet peppers to wear gloves and to wash your hands immediately after with soap and water. If doing this recipe gluten free, please pay attention to the full list of ingredients to ensure they meet with your specific gluten free dietary needs.
To learn how to prepare the salted cod for use, watch this video (click the link) I would recommend getting boned salted cod (or any salted fish you like) as it would mean less work having to remove the bones from it.
Prep all the ingredients. If you have access to fresh coconut milk yea! If not, the canned stuff is good (do see my note above if doing this gluten free). Heat the olive oil in a wide pan on a medium heat. then go in with the flaked salted cod (be sure it's prepared – soaked, boiled, drained .. to remove some of the excess salt).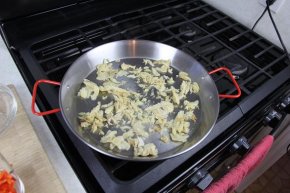 Turn the heat down to low and let it go for about 3-4 minutes.
Add the other ingredients (not the coconut milk yet) and give it a good stir, let it cook gently for another 3-4 minutes so we get a wonderful flavor base.
You will notice that I did not add any salt to this dish as the residual salt in the salted cod will be enough to properly season this dish, however you can certainly taste and adjust near the end of cooking to your liking. Now turn up the heat and add the coconut milk. Bring to a boil, then turn it down to a simmer and let it go until it thickens up a bit.
It will take about 4-6 minutes. Now this depends on how thick you want your gravy.. or if you even want gravy. This is great on rice, pasta, ground provisions or as in my case.. cassava dumplings. So I wanted a bit of gravy (like a stew) this day.
This Jamaican style rundown is simply stunning! As I mentioned above, recipes for rundown varies across the Caribbean, but the one true ingredient is always the coconut milk. Instead of the olive oil, you can always start off with coconut oil and if you're a bit more daring, you can always use salted mackerel instead of the salted cod if you wish. That recipe.. we'll tackle another day!
See also:
Source: caribbeanpot.com
RELATED VIDEO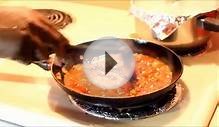 HOW - TO MAKE JAMAICAN GRAVY | STEW CHICKEN, JERK CHICKEN ...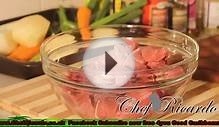 Jamaican Brown Stew Beef with Tomato Rice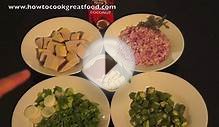 Jamaican Yam & Okra Stew Recipe - Vegan Ital cooking
Share this Post