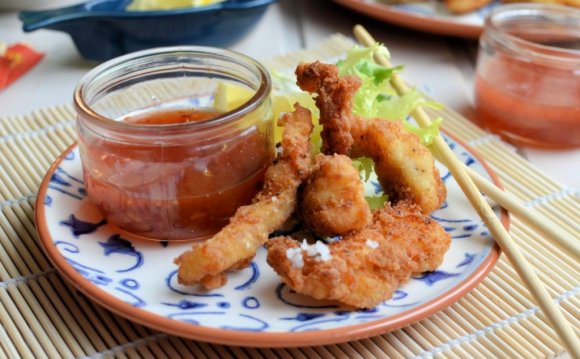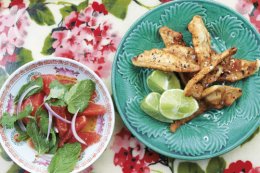 SALT & PEPPER WHITING
Who really wants to start messing about with batter in the kitchen? If you marinate these little fish (or you can use fish pieces) in fish sauce then toss them in the seasoned flour and shallow-fry, they become beautifully crisp and golden. As well as the grapefruit salad you could also serve them with a chilli mayo.
Ingredients
75g (1/2 cup) plain flour
2 teaspoons dried chilli flakes
2 teaspoons freshly ground black pepper
600g small white fish fillets or sliced larger white fish fillets
3 tablespoons fish sauce
light flavoured oil, for frying
grapefruit salad (see recipe below)
2 limes, cut into wedges
Combine the flour, chilli flakes and pepper in a bowl. Marinate the fish fillets in the fish sauce for 5 minutes, then drain one by one and roll in the spiced flour. Heat the oil in a deep frying pan over medium–high heat until hot. Fry the fish in batches for 2 minutes or until golden. Remove from the pan with a slotted spoon, drain well and place on paper towel to drain completely. Serve with the grapefruit salad and lime wedges.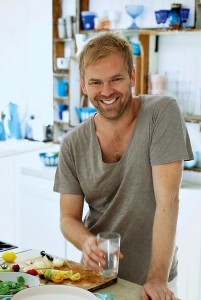 Serves 4
Grapefruit Salad
2 red grapefruit, cut into segments
large handful mint leaves
large handful coriander leaves
1 small red onion, cut into thin wedges
2 teaspoons fish sauce
1 tablespoon caster sugar
2 tablespoons lime juice
Combine the grapefruit, mint, coriander and onion in a bowl. Whisk the fish sauce, sugar and lime juice together in another bowl and pour over the salad.
Serve with a chilled, crisp white such as a Sauvignon Blanc. Perfect.
Bill Granger is a self-taught cook whose easygoing and joyful approach to cooking is an essential element in his enduring popularity. He opened his first restaurant, bills, in Sydney at the age of 22 and now has three restaurants in Sydney and three in Japan. Bill's first London restaurant opened in 2011. His previous books bills Sydney food, bills food, bill open kitchen, simply bill, Every Day, Holiday, Feed Me Now and Bill's Basics have been translated into six languages. Bill also works regularly with various gourmet magazines including delicious.
Source: thehoopla.com.au
RELATED VIDEO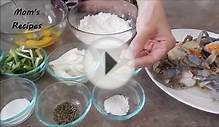 Salt and Pepper Blue Crab Recipe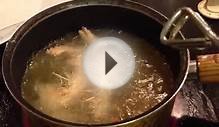 Salt and Pepper Shrimp recipe by Annie Vang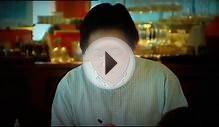 Salt and Pepper Squid (Chinese) recipe
Share this Post