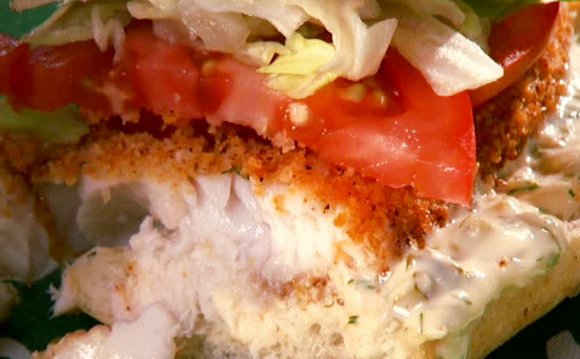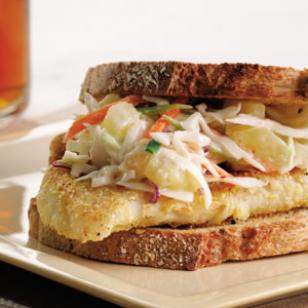 Maybe you are like me: the very rare times you settle for fast food for dinner, you think you can at least make a healthier choice by ordering the fish sandwich. But it turns out that may not necessarily be better for you after all. Sure, fish on its own is healthy: low in fat and often high in omega-3 fats, which are good for your heart and your brain. The problem is, once fish gets deep-fried, slathered with tartar sauce, covered in cheese and piled onto a white bun, it becomes a calorie bomb. In fact, a classic fried-fish sandwich you might get at one fast-food restaurant (I'm not naming names) can weigh in at 590 calories and 30 grams of fat.
That makes the fish sandwich a great candidate for a makeover by the EatingWell Test Kitchen. This healthier recipe for Crispy Fish Sandwich with Pineapple Slaw is ready in just 25 minutes and packs a lot of deliciousness into only 400 calories. Here's how the cooks in the EatingWell Test Kitchen knocked down the calories and fat and boosted the flavor:
• Make the coleslaw with low-fat mayonnaise and yogurt to slash calories.
• Add pineapple to the coleslaw for great flavor along with extra vitamin C and fiber.
• Skip deep-frying and cook the fish in a nonstick skillet to get a crispy golden crust, without added fat from frying.
• Use whole-wheat bread instead of plain hamburger buns to boost fiber.
Here's the recipe:
Crispy Fish Sandwich with Pineapple Slaw
A fish sandwich doesn't have to be deep-fried to be delicious. Try our healthy crispy fish sandwich recipe with a tangy, zesty pineapple slaw. It's worth taking the extra minute to chop pineapple slices instead of using crushed pineapple, which is too small and disappears into the slaw. Store-bought shredded cabbage-carrot mix saves time. Look for it in the produce section.
What's your favorite recipe to get your family to eat more fish? Tell us what you think below.
TAGS: Wendy Ruopp, Food Blog, Dinner, Family meals, Health, Quick meals, Recipe Makeover
Wendy Ruopp has been the managing editor of EatingWell for most of her adult life. Although she writes about food for the Weeknights column of EatingWell Magazine, her husband does the cooking at home.
Source: www.eatingwell.com
RELATED VIDEO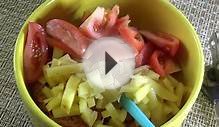 Tuna Sandwich Recipe Easy To Cook And Healthy Diet Food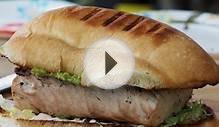 Grilled Baja Fish Sandwich Recipe!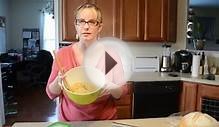 Healthy Cod Fish Salad Sandwich With Quinoa
Share this Post